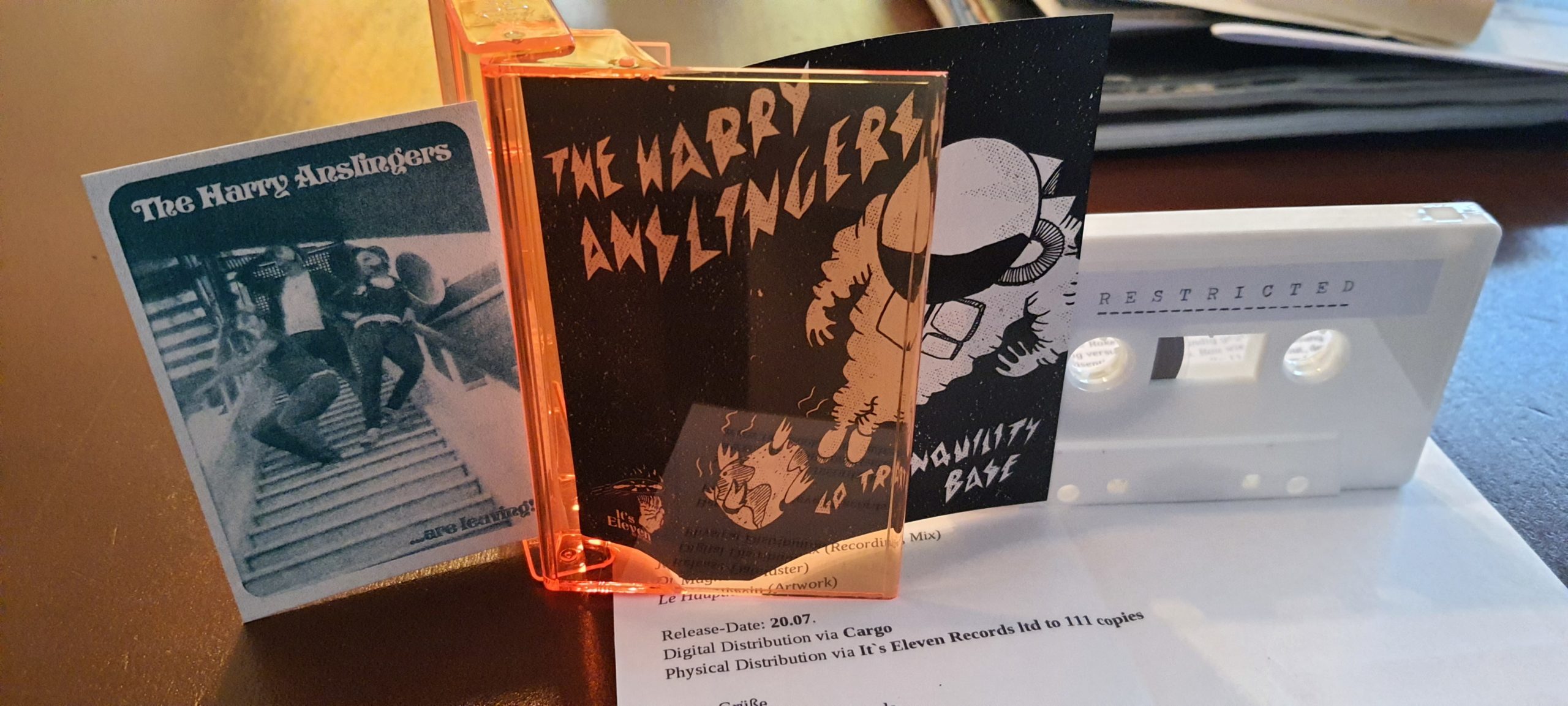 Nun hab ich hier das tolle Tape von The Harry Anslingers liegen und frage mich als erstes, wieso man sich nach einem Motherfucker benennt, der dafür gesorgt hat, das Cannabis weltweit verboten wird? – bis heute.
Der Tüp war im Federal Bureau of Narcotics und ist dann irgendwann nach dem Zweiten Weltkrieg in die UN-Drogenkommission.
Egal, hier handelt es sich bei "Go Tranquility Base" wohl um ein Konzeptalbum, in dem es vornehmlich um die Sicht des dritten Manns der Apollo 11 Mission geht. Namens Michael Collins. Nie von ihm gehört? Naja, er hing halt am Bullauge und schaute den andern beiden zu, wie sie Mondstaub aufwirbelten.
Musikalisch ist das ziemlich cooler, ich finde das Wort "fresh" kann man auch nutzen, Garage Punk Trash'n'Roll, die Gitarren haben einige feine Hooks, nerven nicht mit blöden Solis. Backsection ist tight, in der Missioncontrol in Leipzig versteht man dies Handwerk einwandfrei.Erschienen beim famosen It's Eleven Record Label. 111 Copies auf Magnetband, name it "MC". 16 Minuten Spielzeit, sieben Songs.
Sicherlich noch ein paar wenige zu haben!