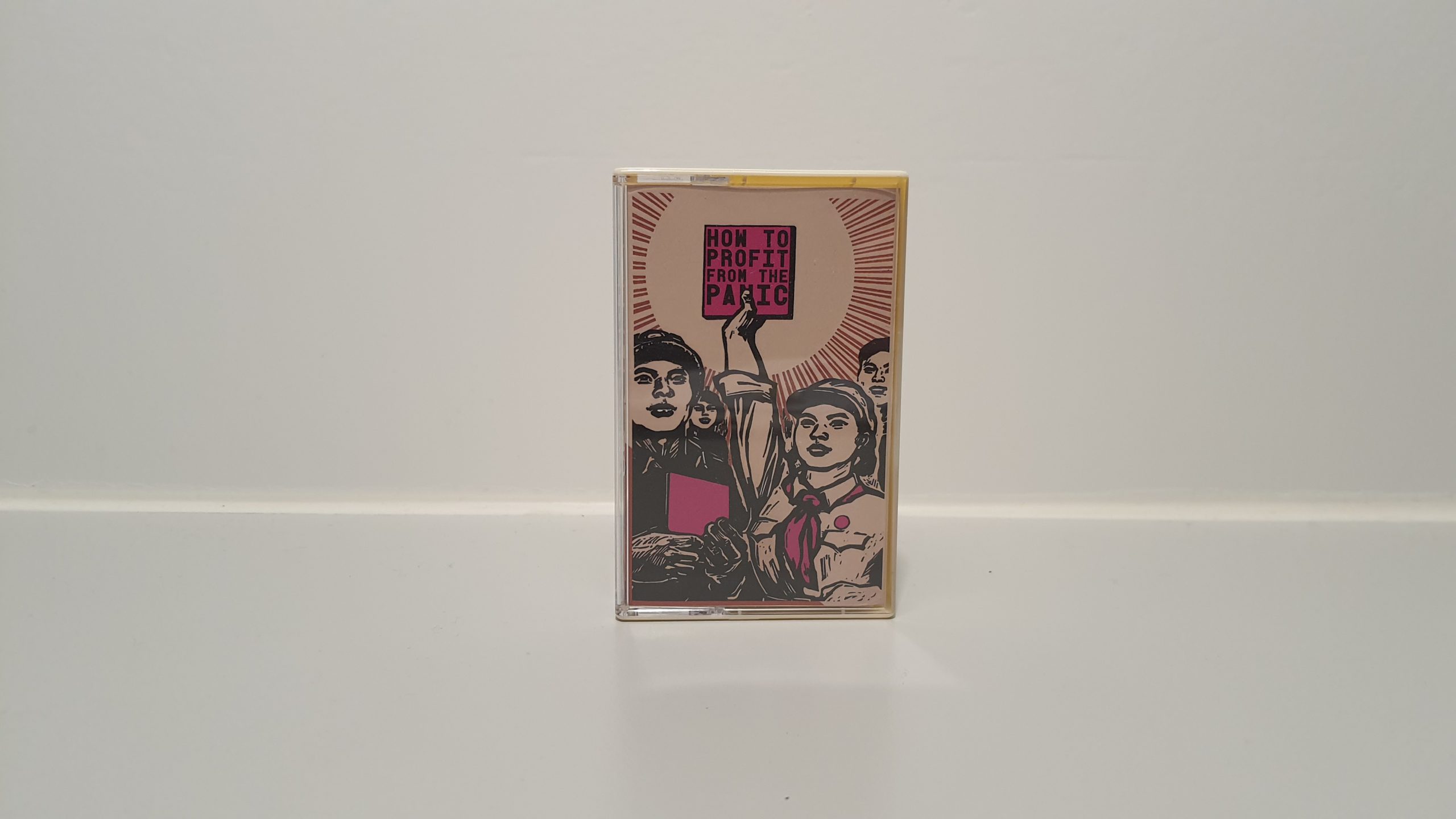 AngerBoys kommen aus Recklinghausen und warten ganz sicher schon seit Release auf meinen Review 😉 – Die Platte / MC ist bereits im September 21 erschienen.
Zur Verfügung gestellt wurde mir dieses, mit einem hervorragenden, ins Auge springende Artwork ausgestattete, Tape von RilRec.
"How to profit from the Panic" ist Release Numero 75 bei RilRec und somit auch ein kleines Jubiläum.
Gesanglich hochgepitchter, angepisster Gesang, der manchmal sowas klagendes hat wie Jello Biafra einst bei den Dead Kennedys, allerdings ziemlich schnell in eine verhexte Nina Hagen umschlagen kann.
Die Band / die Instrumente hängen ziemlich cool ab miteinander und haben auch den ein oder anderen Scherz auf den Saiten, wie zB bei "Terror Attack". 
Zwischen wütendenden, abwechslungsreichen Garagepunkkrachern werden Insektenköpfe besungen, weiße Privilegien, Faschisten wird gedroht "Make Fascists afraid again". 15 Songs in 20 Minuten, wer da noch Kaffe braucht, wird nie wach!
Das Cover ist auch noch ein paar Worte wert: ich find nämlich spitze! Ganz klasse Retrokommunistendesign plus ein bunten Tape. Das ist echt n Hingucker!
Erschienen ist das kotzbeige Tape bei RilRec. Als 12inch, rosa, gibts das auch bei Plastic Bomb Records und No Front Teeth Records.