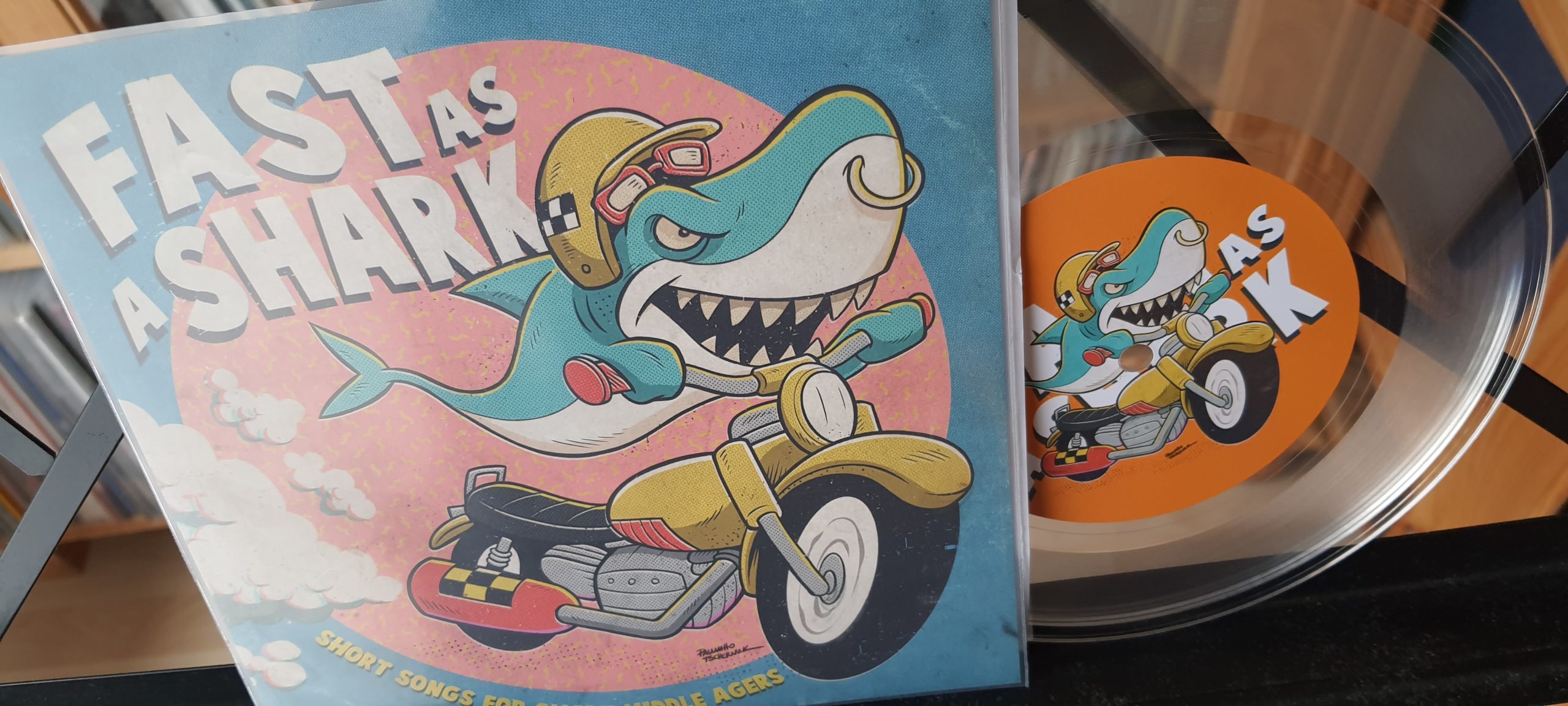 Beifang, nennt der Vinylprofi das. Man bestellt sich eine Platte oder tingelt über den Flohmarkt und nimmt etwas mit, was einen neugierig gemacht hat, meist nur mit einer Ahnung, was da musikalisch drauf sein könnte.
Bei der "fast as shark" Compilation geht es mir nicht ganz so, einige Bands sind mir herzlich bekannt: Snackwolf, Hell And Back, Bike Age, Planet Watson, Shellycoat, Worst Advice, I'm In Danger!, The Plastic Smile, The High Times, Arterials geben sich die Klinke in die Hand mit sehr kurzen, knackigen Tracks den sie sind alle auf einer 7inch!
Erschienen bei Last Exit Music. Zehn (!!!) Bands also, für den, der nicht gezählt hat. Und: einseitig bespielt. Lathé Cut.
Ihr könnt euch, angesichts der Bandnamen wohl auch ungefähr vorstellen, was da musikalisch passiert: hochmelodischer Hardcorepunk, Melodicpunk, was weiß ich wie das heißt, sehr kurzweilig. Top!
Wer schreibt schon ungefragt eine Rezi für eine Compilation? Deswegen keine Einzelheiten. Zugreifen!