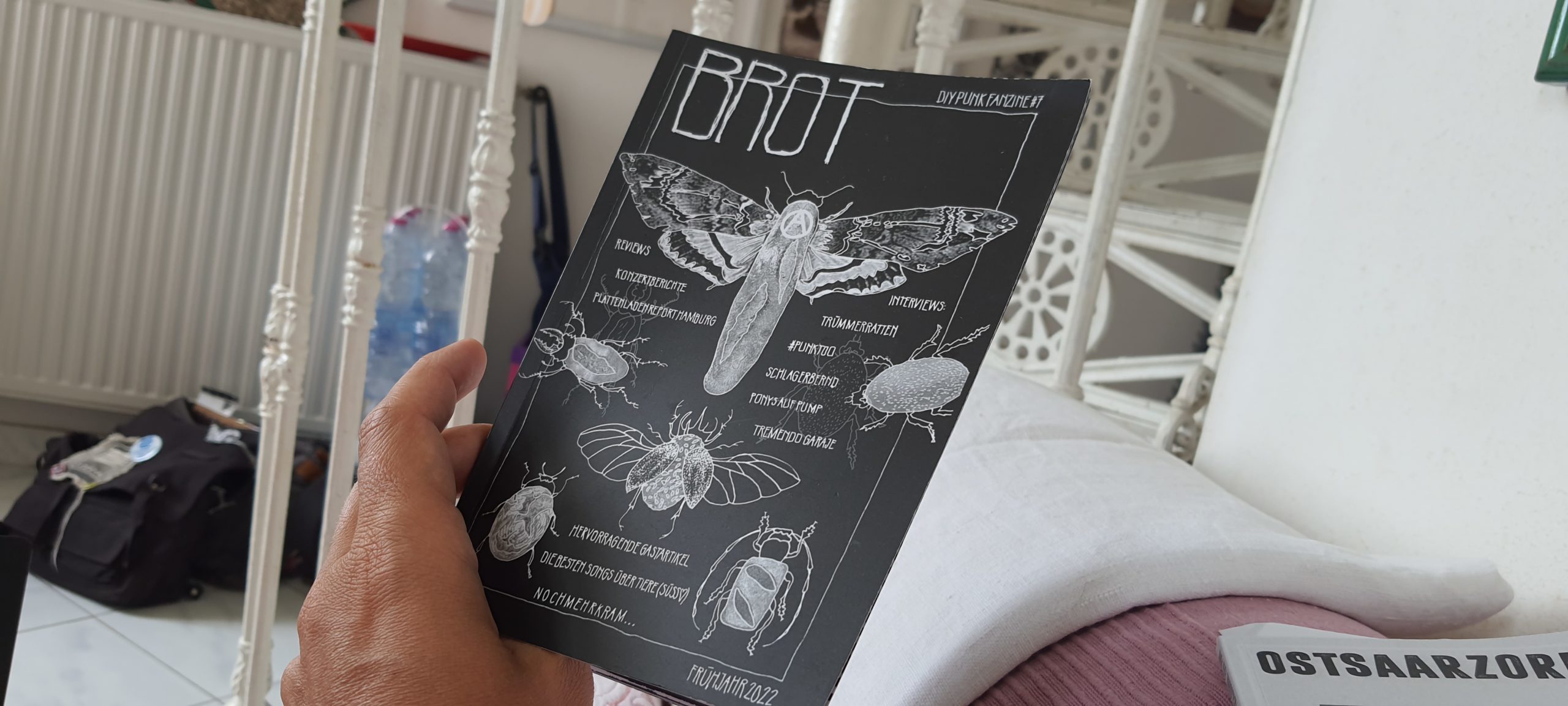 Die Taktung und die Grafik dieses hervorragenden und informaativen Zines aus Hamburg ist schon quasi Gewohnheit geworden.
Wie können die Macher Yannig und Thommy da noch was drauf legen?
Durch die Rezension zweier Ausgaben der ProvinzPostille (#7 & 8 – Danke für die Blumen!) oder durch "hervorragende Gastartikel" wie sie auf der Titelseite mit den Insekten beworben werden?
Gar nicht. Ist alles super so!
Obwohl, der Gastartikel n Jan (Proud to be Punk Fanzine) über "150. Jahrestag der Pariser Kommune" ist schon ziemlich super.
Beste Punksongs über Tiere beschert euch ganz sicher eine neue Playlist, ebenso wie der tolle Artikel über "black an PoC Punk History".
Durchweg super. Es gibt auf 130 Seiten noch sehr sehr viel nehr zu lesen.
Wo bekommt ihr das?
Zum Beispiel beim No Spirit Mailorder.